Gallery Arcturus
Visit eight exhibit spaces over four floors in a heritage building, as well as art visible from Gerrard Street, including from our sidewalk benches.
This not-for-profit contemporary art gallery is both an exhibit and education centre. Works by contemporary visual artists are displayed in the quiet atmosphere of the gallery.
Supported by The Foundation for the Study of Objective Art, a registered charity.
Website: https://www.arcturus.ca/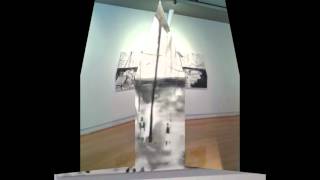 Watching passersby as they look up at the door's tapestry ... wondering if they should risk climbing the stairs to find out what is actually...