Upper Canada Village
What was it really like to live and work in the 1860s? Travel back in time to one of Canada's largest living-history sites and experience Village Life!
Touring Upper Canada Village is a magical experience, transporting you back in time to the 1860s. A key part of the experience is the authentic buildings that make up the village, the activities that each housed, and of course, the people who lived there. Founded in 1961, Upper Canada Village is one of the largest living-history sites in Canada. Here, we endeavor to depict life in a rural English Canadian setting during the year 1866. Featured are over forty historical buildings, many moved here prior to flooding of the "Lost Villages" during the St. Lawrence Seaway development project. These include homes, functioning mills and trades workshops.
Website: www.uppercanadavillage.com
Type: Living History Site | Agricultural Site
You Must...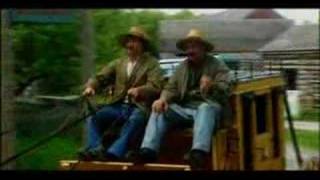 A television commecial for Upper Canada Village, Morrisburg, Ontario.
In July of 2012, Upper Canada Village was given a painted red earthenware crock that had belonged to the last surving members of a family that had...