The Muse: Lake of the Woods Museum and Douglas Family Art Centre
The Muse: Lake of the Woods Museum and Douglas Family Art Centre
The Muse is made up of the multi award-winning Lake of the Woods Museum and the Douglas Family Art Centre (opened in 2019) which are located in the City of Kenora, Ontario, the gateway to Canada's west. Drawing from their respective permanent collections and working with other museums, community groups, galleries and artists, both the Museum and Art Centre provide a varied line-up of intriguing history-based and art exhibitions year-round. Arts and heritage programming are also offered.


Website: www.themusekenora.ca
Type: Community Museum | Art Museum / Gallery
You Must...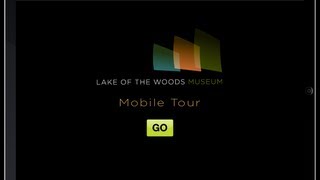 The Lake of the Woods Museum Mobile Tour is an audio-visual tour of the museum presented on an iPad (a hand-held computer).  The...
The Lake of the Woods Museum Gift Shop stocks unique and interesting gift ware, children's toys and books by local authors and with local Kenora...