The Canadian Canoe Museum
The Canadian Canoe Museum, established in Peterborough, Ontario, in 1997, is a unique national heritage centre that explores and celebrates the canoe's enduring significance to Canada. Founded on a collection of the late Professor Kirk Wipper that was over thirty years in the making, the museum's holdings now number more than 600 canoes, kayaks and paddled watercraft. Together they span the country from coast to coast to coast and represent many of the major watercraft traditions of Canada.
The museum's artifacts range from the great dugouts of the First Nations of the Pacific Northwest to the singular bark canoes of the Beothuk of Newfoundland; from the skin-on-frame kayaks of northern peoples from Baffin Island in the east to the Mackenzie River Delta in the northwest to the all-wood and canvas-covered craft manufactured by companies with names like Herald, Peterborough, Chestnut, Lakefield and Canadian. Through exhibits, stories, songs, workshops, classes and tours, the museum shares this incomparable historic resource with the peoples of Canada and the world.
Website: www.canoemuseum.ca
Type: Specialized Collection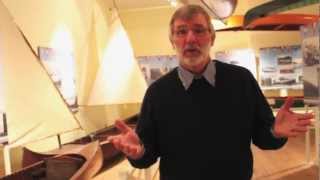 The Canadian Canoe Museum is a canoe place, but it is also a people place. Sustained by many hearts, many hands, and many voices; who wish to say...