Shingwauk Residential Schools Centre / Wishart Library
The Shingwauk Residential Schools Centre (SRSC) at Algoma University, is a joint initiative with the Children of Shingwauk Alumni Association. The history and activities associated with the Shingwauk and Wawanosh Indian Residential Schools (1873-1970), which were located on what is now the university campus are being gathered under the auspices of the SRSC.
The SRSC evolved out of the work of the Shingwauk Project. This Project began in 1979 as a cross-cultural research and educational development initative of Algoma University and the Children of Shingwauk Alumni Association (CSAA). It was founded by Professor Don Jackson in collaboration with Shingwauk alumnus and elder Dr. Dan Pine Sr. The Shingwauk Project's main goals were to assit the development of the CSAA as a Residential Schools Survivor group and to collect artifacts, photographs and documents related to their experience.
The work of the Project was based upon a vision of Sharing, Healing and Learning and included: the organization of reunions, healing circles, publications, photo displays, presentations, workshops, historical tours, and the estblishment of an archive and research centre -- the Shingwauk Residential Schools Centre.
Today, the Shingwauk Residential Schools Centre provides reference and research services, genealogy support, educational presentaions, historic site tours, and Surivor support. The Centre aims to preserve and share the history of the Indian Residential School legacy.
Website: shingwauk.org
Type: Archives | Historic Building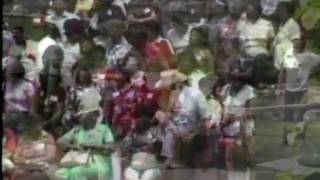 Commemorative video including footage from the First Residential Schools Gathering held in 1981, at Algoma University which is the site of the former...