Museum of Ontario Archaeology
The Museum of Ontario Archaeology features a museum, collections repository, park grounds, and the Lawson archaeological site - an ancient Indigenous village settlement dating to ca 1500 AD. The Museum's galleries display a collection of Ontario's archaeological discoveries. Educational programs, events and summer camps contribute to the Museum's aim of encouraging visitors to learn about archaeology and the many peoples and cultures that have shaped the rich heritage of Ontario and Canada.
Website: www.archaeologymuseum.ca
Type: Archaelogical Site | Community Museum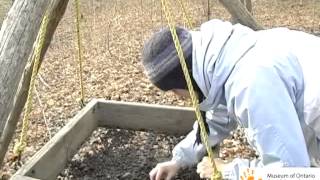 Various archaeologists talk about the excavation of the Lawson Site behind the Museum of Ontario Archaeology. The Field Methods in Archaeology class...