Heritage Mississauga, also known as the Mississauga Heritage Foundation, was founded in 1960, by a small group of volunteers. Originally called the Toronto Township Historical Foundation, this charitable organization supported the move of the Bradley House to its present location and worked to open the home as Mississauga's first Museum facility in 1967.
In 1994 the City of Mississauga officially took over the running of the Museum Complex and Heritage Mississauga took on the role as the only independent organization devoted to city-wide heritage matters. Heritage Mississauga moved into The Grange in 2004.
From its offices at "The Grange", the historic Robinson-Adamson House (1921 Dundas Street West, Mississauga), Heritage Mississauga provides the community with a comprehensive Heritage Resource Centre. The Centre offers a number of services to the community including:
Heritage Research & Publications
Research Assistance
Community Presentations
Heritage Resource Centre
Publications
Heritage and Art Exhibits
Guided and Self-Guided Heritage Tours
Heritage Events
Oral History Interviews
Quarterly "Heritage News" Publication
Heritage Network & Community Partners
Advocacy
A not-for-profit charity Heritage Mississauga works closely with the community on assisted and independent research relating to Mississauga's history and modern developments.
Heritage Mississauga (Mississauga Heritage Foundation Inc.) is a not-for-profit charitable organization dedicated to promotion of local heritage. Heritage Mississauga's MISSION "is research, record and celebrate Mississauga's rich and diverse heritage". Heritage Mississauga's VISION is to be "Mississauga's Heritage Source."
Our shared heritage is an important element in fostering and maintaining Mississauga's sense of community, pride and history. Together with the support of community groups, corporations and individuals, Heritage Mississauga will continue to accept the challenge of promoting awareness of the community's most precious non-renewable resource.
Charitable Number: 11924 5660 RR0001
Website: www.heritagemississauga.com
Type: Resources | Historic Building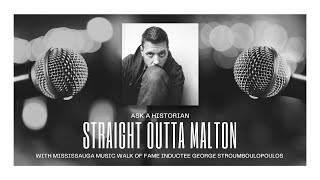 On September 12, 2021 George "Strombo" Stroumboulopoulos joined the echelon of talented Mississauga inductees into the Mississauga Music...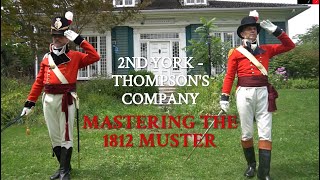 Join the 2nd Regt. of York Militia - Thompson's Company in their first official Muster for 2021 as they prepare for their future Engagement at...