Ermatinger Clergue National Historic Site
The Ermatinger•Clergue National Historic Site offers a year-round cultural attraction for residents and visitors to Sault Ste. Marie. The Site consists of an interactive Heritage Discovery Centre and the two oldest stone buildings, located northwest of Toronto - the Ermatinger Old Stone House and the Clergue Blockhouse.

With its many exhibits and interactive features, the Heritage Discovery Centre promises to make history an engaging experience - remember to visit the The Post Gift shop for unique gift ideas.

The Ermatinger Old Stone House is restored to depict the domestic and professional life of Charles Oakes Ermatinger and other prominent residents and visitors of the House between 1808 and 1870.

The Clergue Blockhouse, was relocated to the Site in 1996, and served as the home of industrialist Francis Hector Clergue from 1894 - 1908.
Website: www.ecnhs.com
Type: Historic Building | Living History Site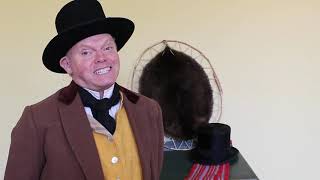 Check out all we have to offer at the Ermatinger Clergue National Historic Site! Learn more at: http://saultstemarie.ca/ecnhs