Diefenbunker: Canada's Cold War Museum
The Diefenbunker: Canada's Cold War Museum is a once-top secret, four-storey underground bunker, originally designed as the centre for Canada's defence against nuclear attack during the Cold War. It is now a museum and national historic site preserving and promoting Canada's Cold War history.
When you visit the Diefenbunker, you are stepping into history — we are Canada's most significant Cold War artifact and stand as a testament to the important role that Canada played during a critical period in recent world history. We have a crucial role to play in helping us learn about our past and understand the present. More than a museum, the Diefenbunker is a place where visitors can immerse themselves in the stories, people, and artifacts of the past, and take away lessons for the future.
Website: www.diefenbunker.ca
Type: Community Museum | Historic Building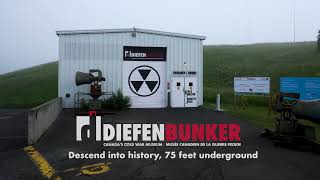 History. Education. Art.Find it all at the Diefenbunker, 75 feet underground.We invite you to descend into history and experience the variety of...