Champlain Trail Museum and Pioneer Village
This community museum and archives covers a wide variety of interests including early fossils, social history, community artifacts, archives and genealogical resources. The collection relates to the Upper Ottawa Valley area, up to the 1950s. Tours are available and can be oriented towards specific interests, if requested in advance. Temporary exhibitions and displays are also presented on local themes of interest.
Website: www.champlaintrailmuseum.com
Type: Community Museum | Historic Building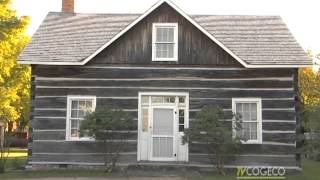 This video was done by Pembroke's TV Cogeco in 2008 and itnarrates the legend and lore behind The Champlain Trail Museum's pioneer home...