The Oshawa Museum depicts local history through the interpretation of three historic homes, all standing on their orginal foundations. The Oshawa Museum preserves and actively promotes awareness and appreciation of Oshawa's history for the education, enrichment, and enjoyment of a diverse audience.
Programs and services include exhibits, education programs, group tours, children and adult programs, wedding photographs, gift shop, and archives.
Website: www.oshawamuseum.org
Type: Community Museum | Archives
You Must...
One of the reasons I love history is because of the connections it forges with people and events that happened many years ago.  For me these...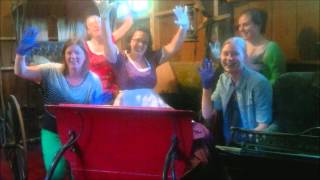 From our historic houses, to engaging exhibits, heritage gardens, and our dedicated staff and volunteers, the Oshawa Museum is AWESOME. Very...