Osgoode Hall (The Law Society of Ontario)
Osgoode Hall, a National Historic Site of Canada, is one of the oldest buildings in Toronto and a hub of legal life in Ontario. The building houses the Court of Appeal for Ontario, parts of the Superior Court of Justice and the Law Society of Ontario, the governing body of the legal professions in the province.
Website: http://www.lso.ca/visit/
Type: Historic Building | Archives
You Must...
Did you know that the Osgoode Hall Restaurant is open to the public? Experience one of the hidden gems of Toronto. Order à la carte or enjoy a...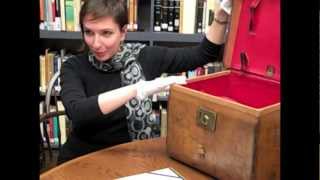 One of the most interesting pieces at the Law Society belonged to a lawyer, but isn't law-related at all... Presented by Elise Brunet, Curator,...