Brockville's history is one of prominent manufacturers, formidable wealth, fascinating historical figures and vivacious ordinary people all interconnected by a dynamic river. The Brockville Museum explores this industrial and social history through a variety of displays and exhibits that celebrate this rich history of Ontario's oldest incorporated town.
Housed partly in an 1840s home adjacent to Brockville's waterfront, made-in-Brockville objects like a Briscoe automobile, a Stetson Mountie hat, and a Smart's frying pan (just to name a few) are displayed. A newer exhibit, "The People of Brockville" explores the stories of some of Brockville more engaging citizens who have contributed to Brockville's development alongside nearly one hundred objects that tell Brockville stories. The history of Brockville's relationship with the St. Lawrence River and the railway industry are also explored through the "River & Rail" exhibit.
The Brockville Museum also offers a variety of adult and children's educational programs that are delivered year round at the museum and through a number of outreach activities at local hospitals, retirement homes and schools. The museum also offers a variety of programming options for pre-arranged group tours.
Thanks to the tremendous efforts of volunteers, we are working on getting out entire collection online! Visit our website and follow the links to "Search our Database" to search our collection. Photos and more information are being added regularly.
Want to know more about what goes on behind the scenes at the Brockville Museum and at museum's across the country? We've partnered with Brockville's HomeTown TV12 to produce "BMuse", a regular online series that explores different aspects of the museum's operation in addition to promoting upcoming events. Visit http://www.hometowntv12.ca/category/videos/bmuse-brockville-museum/ to browse our episodes.
Website: www.brockvillemuseum.com
Type: Community Museum | Historic Building
Now Offering a DIY Painting Picnic Package Create your own painting picnic with the help of the Brockville Museum and some downtown businesses....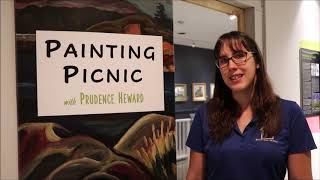 Explore our temporary exhibit, "Painting Picnic with Prudence Heward" in detail with our staff in this series of "Talks". ...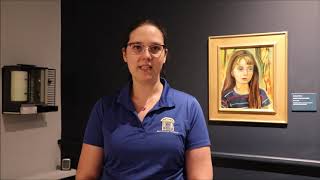 Explore our temporary exhibit, "Painting Picnic with Prudence Heward" in detail with our staff in this series of "Talks". In this...